2 For £8 Shoes @ Shoe Zone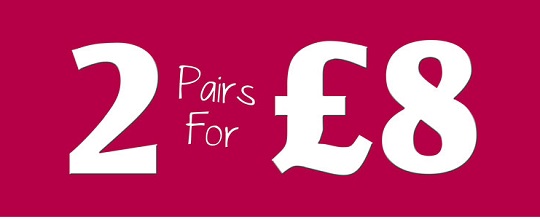 Fancy grabbing a pair of shoes for only £4? Well, Shoe Zone is offering you two pairs of shoes for only £8 which is a pretty epic bargain, all things considered. No, you probably won't be shuffling about in Prada, but you will have warm and dry tootsies at a very low price.
Right, so the offer of two pairs of shoes for only £8 extends across a pretty cool range of styles and designs as well as sizes and genders. You will find at least four different types of women's slipper which range from multi-coloured to leopard print to mules. Buy one pair for £4.99.
There are also canvas shoes in plain and floral prints, shoes for girls and even men's slippers that are reduced in price. As for the guys, well, there are only slippers available and perhaps two pairs of these will be good to set aside for Father's day in June? I know I rather like the Simpsons pair.