Family Freebie: Free Online Cookbook From Reynolds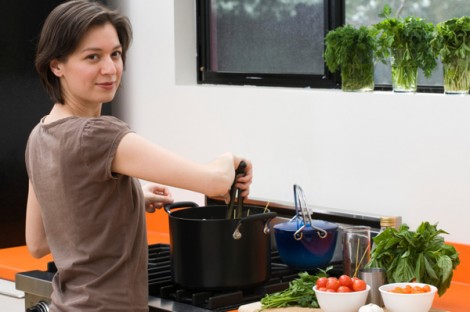 I go through phases. Sometimes I feel like a culinary genius in the kitchen and I can remember all sorts of awesome recipes and I get completely carried away by my Gordon Ramsey brilliance. Usually, though, I stand in front of the fridge going, "Um, um, um," and then make a nice macaroni cheese, again. So, a free recipe book always comes in handy!
The entire book is obviously about products that are produced by Reynolds but you're not bound in barbed wire to use them. You can easily substitute the products for ones that you prefer without causing grievous damage to the final product.
Some of the free recipes included are citrus-ginger pork tenderloin, pizzeria chicken, Mexican-style meatloaf and chocolate Macadamia cookies. YUM. I am desperately searching for a cookie recipe that doesn't make small crusty cookies. I am looking for a recipe that makes those soft, squidgy, gooey cookies that make you feel as if you've died and gone to heaven.
If anybody does know such a recipe I would happily exchange any of mine for it. And I may erect a cookie shrine in your honour. But I digress...To get your free recipe book just enter your details and download and voila!