Up To 13% Off On Ski Holidays @ PowderBeds.com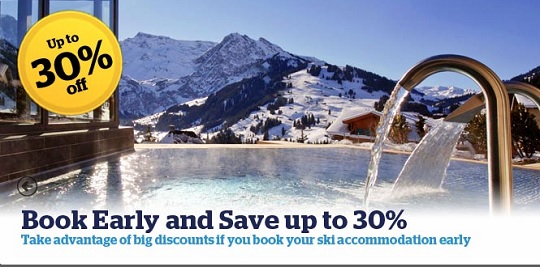 So you can save up to 30% off on your ski holiday if you book early at PowderBeds.com. They also have offers on specific hotels, dropping the prices by up to 20% on selected areas and venues. And they are offering a special discount of 10% off that expires today so if you want that, book now!
The 30% discount offer is for early bird bookings and, I assume, will be set to specific dates next year and not over the Christmas season. You can also get up to 10% off on early booking discounts if you book before the close of play today.
Other offers include prices from £21 per person per night, or from £18 per person per night for two rather lovely looking lodges. You will be able to find a pretty cool ski break at a place you like that sits within your budget thanks to these great deals.