Peppa Pig Nightdress 2 Pack: Now £4.99 @ Argos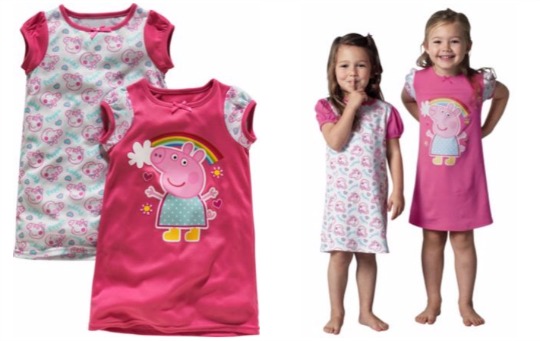 Argos have been slashing the prices of some of their clothes at the moment, and this is a cracker. It's a pack of two Peppa Pig Nightdresses for an amazing £4.99!
Although the Argos website says that these were selling for £12.99 for the pack, they price has been dropping bit by bit, and the last time we featured them they were a little a lot less than that, but at less than a fiver for two you really can't go wrong.
Stock seems to be available in all sizes just about everywhere, and you can get these Peppa nighties from age 18 months up to 5 years. The main link will take you to the smallest size and then you need to choose the size you want to get redirected, as each size has it's own item number.
As always reserve and collect is free, or home delivery is an extra £3.95.