20% Off Selected School Uniform & Shoes @ Amazon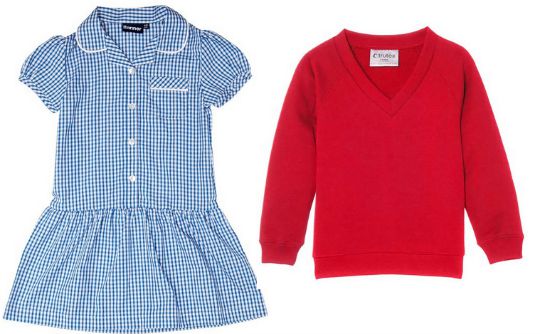 Looking for School Uniform? You may look in Asda, Aldi, Tesco, Marks and Spencer and Next but I bet you haven't even contemplated Amazon. I didn't even know they sold Schoolwear, but they do sell everything else so I guess it makes sense. I am always on the look out for new Schoolwear brands in the hope that I find long-lasting items. Amazon have 20% off selected School Uniform items just now, including shoes, so see if you can pick up a bargain.
My Sons' School requires them to wear a purple sweatshirt. They are impossible to buy from anywhere but a little shop in my hometown. For those of you that like to buy a School Sweatshirt instead of a knitted jumper, Amazon have these Trutex* ones from £4.23.
Here are my top picks: Gingham Dress* just £7.60, Kickers Shoes* from £19.34, Blue Polo Shirt* just £3.96, Pencil Skirt* only £14.14, School Uniform* only £10 and Boys' Plain Trousers* just £8.79.
You can get FREE delivery on your Schoolwear order if you have Amazon Prime or if you spend £20 or more. If you don't want to spend that much, and don't have Amazon Prime then delivery will cost you £3.30.