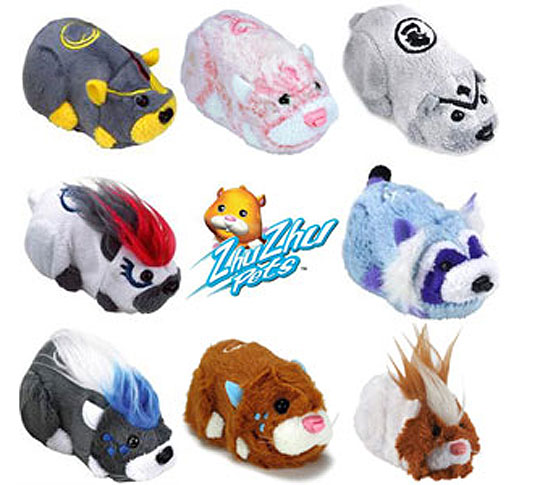 Home Bargains have some great bargains up for grabs for ZhuZhu Pet fans at the moment - prices for sets are starting at just £1.99!
I still DO NOT get the allure of anything ZhuZhu Pets! I've tried, I really have, but the point of them just escapes me: Tamsin, and her daughter, have tried in vain to explain them to me, but eventually they had to concede defeat.
Now, some of these deals aren't for the ZhuZhu Pets themselves, they are for the various 'environments' you can buy for them. For example, the ZhuZhu Pets Grocery Store Checkout is £3.99, instead of £19.99.
You can pick up the ZhuZhu Babies: Newborn Nursery for £4.99 rather than £22.99. Going up to the 20 something pounds bracket - you can bag yourself an assorted collection of eight ZhuZhu Pet Hamsters for £23.92 instead of a whopping £79.92.
The cheapest deal by far, though, is for the ZhuZhu Puppies: Hot Dog Cart for £1.99, instead of £9.99 - I'm not sure it's right to have puppies selling anything with the word 'dog' in its name, but still!
You can arrange to pick up all your ZhuZhu Pet paraphernalia from your nearest Home Bargains store for free, or you can pay a couple of additional pounds and have Home Bargains deliver it all to you.
Happy ZhuZhuing!