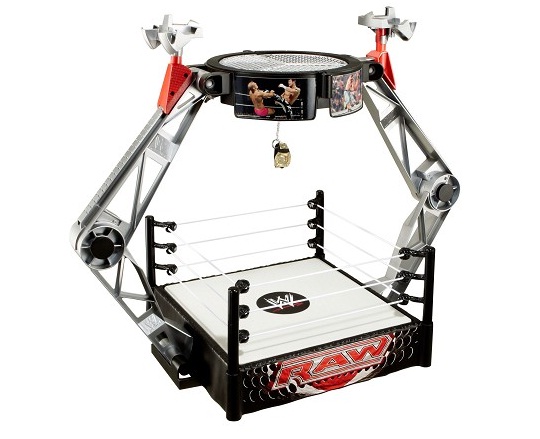 Perfect present for any wrestling fan out there. This is an action toy - one of those sets than can really use their imagination with. The set has the catchy name of WWE Flexforce Wrestling Flexforce Colossal Crashdown Arena Playset. The RRP is £39.99 but The Works has it on offer for £19.99. That's a pretty good saving of half price.
Battle your way to the top of the ring to grab the WWE Championship Title Belt with this awesome WWE Flexforce Colossal Crashdown Arena. Use your WWE Flexforce figures (not included) to climb you way to the top of the ring and crash through the 18 inch platform to collapse the arena! Snort well of course the figures aren't included but it seems a bit mean to me. Most other playsets put in at least on figure. I guess here you would need to have two - you can't wrestle on your own! And that would probably up the price a lot more.
With realistic and detailed ring with Raw skirt and turnbuckles to complete the authentic WWE feel. Package size is 56cm x 38cm x 8cm.
Thanks to Syzable at HUKD!