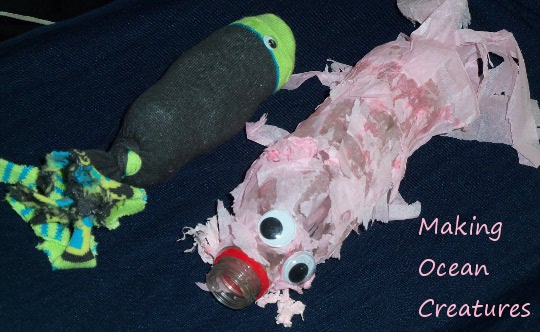 There are no summer seaside holidays for us this year, so no splashing in the water, and no exploring critters in rock pools. With all this rain, however, there's been plenty opportunity for indoor crafts. Last week we made two types of ocean dwellers: fish & octopus.
For the Fish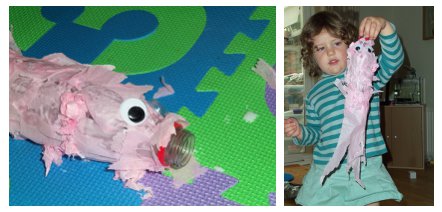 You will need:
An empty soft drink bottle
Tissue paper
Glue
Googly Eyes
Start by tearing the tissue paper into bits, and leave a few longer strips for the 'tail'. I put everything down in 'place' and just observed as my two year old glued the bits onto the plastic bottle. I helped a little to get the long strips on the tail, and helped get the eyes in more or less the right place,  and then left the fish to dry.
For the Octopus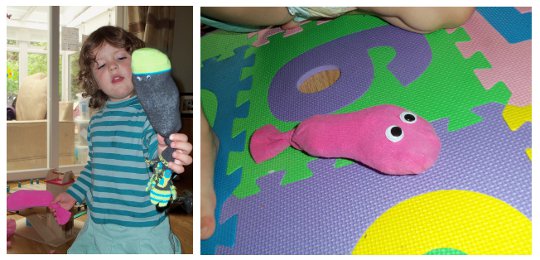 Old odd socks
Stuffing - plastic bags, more old socks, old newspaper etc
Glue
Googly Eyes
Scissors
We made a few of these fish, so my daughter stuffed plastic bags into the socks, and I tied them off. She then held them while I cut the 'tentacles', although to just make fish, you don't have to cut anything. She then glued on the googly eyes. We left them to dry for a while, and then play time started. She's played with them on and off for a few days now and has great, imaginative fun.