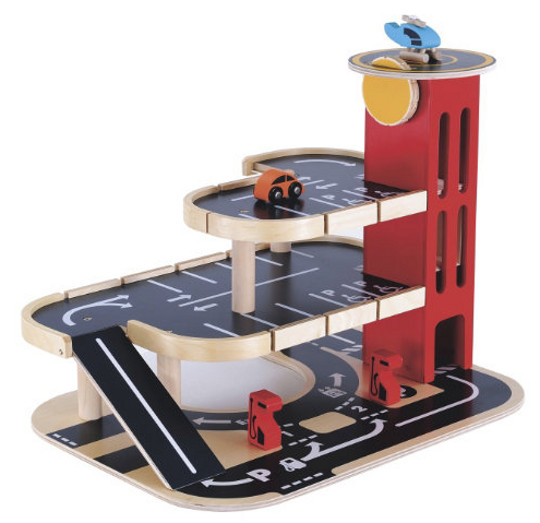 These Mothercare Wooden Garages seem to have been around for ever. They're now on sale for £25, reduced to £20 with the VXXN code. Delivery is £2.95, but you can deliver to a store for free.
This really well-designed wooden garage is a great inspiration for driving adventures. Your child can enjoy driving, chasing and zooming fun, with lots of room to play in the three-storey toy wooden garage.
There are two ramps to zoom down, a helipad on top and two petrol pumps at the bottom.
The wooden garage's simple wind-up lift is designed to be easy for little hands to use. Marked out parking bays and a one way system add fun realistic touches.
The box includes a 3-storey toy wooden garage, 2 ramps, wind-up lift and helipad, 2 petrol pumps and lots of parking spaces and comes with a car and helicopter. It is H37cm x W49cm x D36cm in size and weighs 3.3kg.
Be aware that it doesn't come fully assembled, but there are instructions and fittings in the pack. You will need to add a screwdriver, and have around an hour available for putting it together.
Thanks to xposure a HUKD