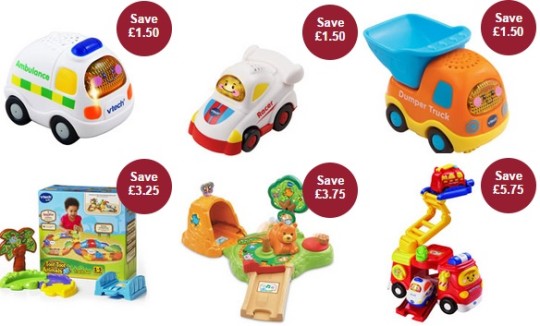 Wilko have a sale on Toot Toot toys at the moment, with up to 25% off. Home delivery is £3.50 but you can have your items delivered to the store for free too.
VTech Toot Toot drivers from Wilko are from £4.50 with the ambulance, dump truck and race car currently in stock and available.
The Animals Track is currently £9.75, and the  Animals Forest Adventure is £11.25. The big one, the Big Fire Engine is £17.25 too.
We've seen these go up in popularity over the last few months and some of them may well become hard to get hold of as we get closer to the big C, so get them while you can!
Thanks to Carla on Facebook!