Tell The Time Snap Review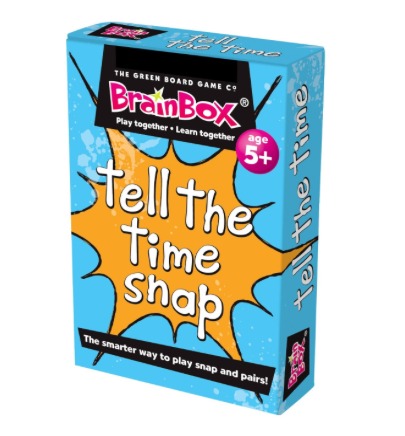 Last week we mentioned our love of the Goki Wooden Learning Clock, and if you're looking for something similarly fun but educational to while away these rainy afternoons, look no further than Tell The Time Snap. It's currently on offer at Play.com* for £7.10 with free delivery, and based on how often we play with ours, that'll be every penny well spent.
It's billed as being suitable for children aged 5 years old and upwards, which I'd agree with, and it's basically a cleverly-designed set of playing cards that allow you to play two family favourite card games - Snap and Pairs - but using the concept of time.
So instead of shouting 'Snap!' when you see two of the same animal /  flower / colour etc, you're on the lookout for cards that equal the same time value such as 18:00 and 6pm.
It's just brilliant for consolidating children's learning around time-telling, without them really realising that it's an educational tool. My kids just find it great fun, and the bonus is that their confidence grows as they play.
To play pairs, simply turn all the cards upside down and turn two over to see if they match. If they do then you keep them, if not you turn them back face down.
Love it!