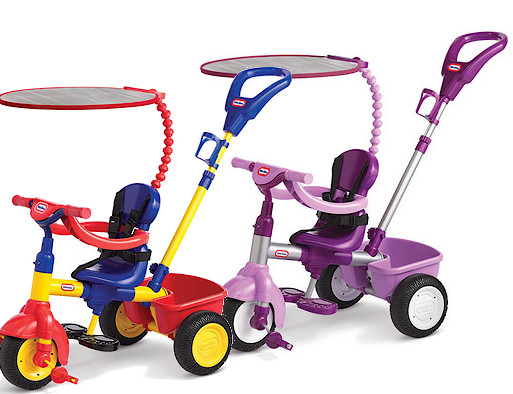 The sun is out! Quick, grab a Trike and go for a walk, before it goes away again. Don't have a Trike? Never fear! The Entertainer has a sale on them at the moment, with the Little Tikes 3-in-1 Trike reduced from £69.99 to £49.99.
We've just recently got a brand new Trike for my youngest, and since we've never used a pram or stroller, I think these are great. So practical, lightweight, easy to manouvre, and take up so little space. Perfect. 
These partcular ones are suitable from around 9 months, but as they grow you can remove the push handle to turn it into a tricycle. You can also use or remove the footrests, and use pedals. There's also a basket, a sun canopy - oh please, can we need that! - and a cup holder for mum or dad.