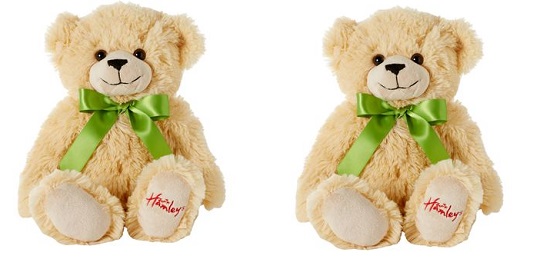 Ok, how cute is this little guy? Hamley's Sorbet Bear is usually on sale for £15, but if you spend £15 instore you will get him for half price – a lovely £7.50. Now if you don't want anything else, you may as well spend £15 on this soft and cuddly guy, but they have some awesome stuff in the sales that will make great birthday and Valentine's Day gifts.
Hamley's Sorbet Bear is part of their Teddy Bear collection and looks super soft and cuddly. You pop over to their special offers section to see some of the toys on sale that include the Hamleys Doctor and Tool cases down from £20 to £10.
You can get the Hamleys Indoor Flying Saucer for £25, the My Cat Carry Case for £10 and four for £20 on magic pens. In fact, there's loads to buy at low prices with Sorbet Bear then thrown in for half price.