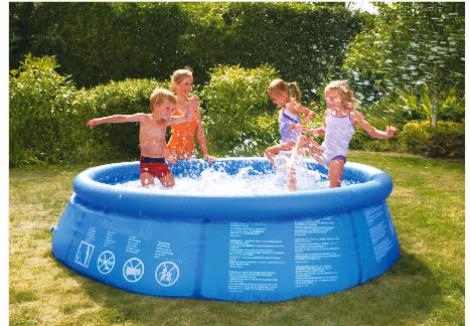 Tesco is selling off a bunch of outdoor toys and items for up to half their original price. When I thought about why Tesco would do this when summer is only just around the corner I suddenly had an epiphany – what summer?
Some of the items in the sale include garden playsets which have four or more built-in features. The Tesco 4-in-1 has a swing, glider, slide and trampoline and is down from £125 to £62.50. Their giant trampoline is now only £90 and the 6ft trampline with enclosure is £100. I do find it odd that the smaller trampoline is £10 more expensive than the big one.
If gigantinormous outdoor toys are not your thing, try out the sand tables for as little as £17, swings for less than £30, bouncy castles for under £100 and pools for under £20. There is plenty of good stuff in this sale and some really good prices.
So, here is my question of the day, do you reckon it will ever get warm enough to enjoy them?