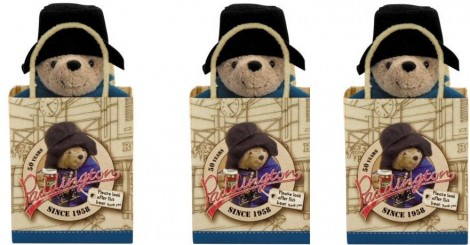 The Paddington Bear traditional bean toy in a bag (sounds like something you should be eating for dinner if you're a starving and lazy student) is down from £8.99 to £3.99 at Play.com. Of course, this comes with your lovely free delivery too.
Play currently has quite a big sale going on and dear Paddington here is one of the victims. It is a really good saving, though, at over half the original price for a classic toy that would make an expectant mum an utterly stunning gift.
Paddington comes in a bag that says "Since 1958" on it, and he has a cute little "Please look after this bear" tag around his neck. Although poor Paddington was forced to betray his marmalade loving principles in the Marmite campaign, I bet he still secretly prefers marmalade sandwiches to that black stuff.
I'm not a fan of Marmite but I know many people who are. What about you? Like it? Loathe it? Are you in a froth about Paddington's betrayal?
Thanks to andywedge at HUKD!