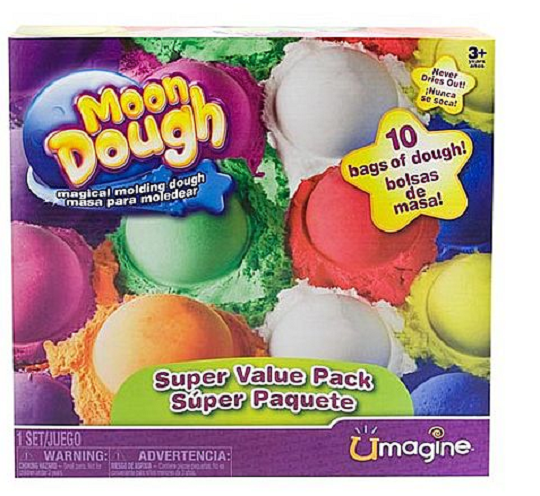 The House of Fraser has put the Moon Dough Super Value Pack down from £20 to £4. That's an impressive saving of, well, lots of high percentages and amounts. You save £16 and you can click and collect instore for free.
This set is a pack of ten different moon dough colours that's suitable for ages three and up and brilliant for adding to your other Moon Dough accessories. We have some of this stuff and I must admit that it's weirdly fun to play with, the texture is crumbly but firm and the colours mix really prettily.
The reviews are pretty much the same as mine – strange texture and strangely fun. Although one or two did point out that it seems to get everywhere and gets really dirty. Still, traditional playdough is the same isn't it?
This is a fab product & not at all what I was expecting. Not only lightweight but we also managed to retain all the original colours. Very different from the other modelling clays on the market. This kept my four children busy for hours over Christmas and that's includes a 15 yr old down to a 6 yr old. Money well spent & will buy more for gifts.