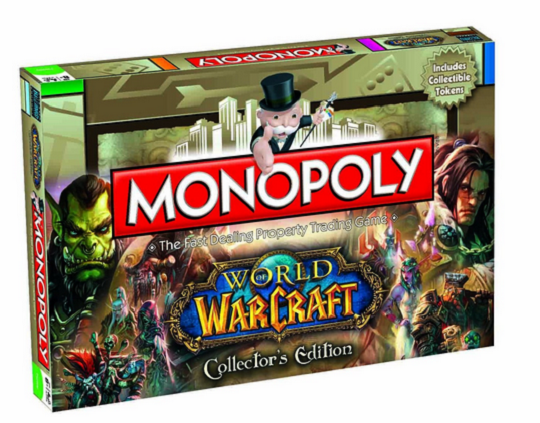 Warcraft fans are likely to find this a pretty epic deal and will definitely be jumping about with glee when they see the price. Down from £29.99 to £12.30 this is reduced by £17.69 and 59% off plus free delivery. It's awesome.
Descend into a world of myth and magic and beasts and mayhem and domination. This is one of the most legendary universes around and now you can play it Monopoly style. That's pretty epic all round. You get to battle for control of World of Warcraft's iconic locations.
This edition's land grab includes real estate such as Twilight Highlands, Grizzly Hills and the Swamp of Sorrows. Players can roll Alliance or Horde themed dice and move exclusive WoW pieces and do all that you usually do in Monopoly, but with a rather fun twist. This is brilliant for anyone over the age of eight!
Thanks to court at HUKD!