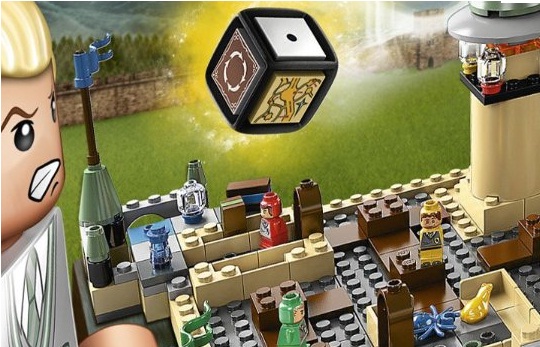 Stock up on some board games now for the summer holidays, camping, or rainy bank holiday weekends like this one. Debenhams has reduced the Lego Harry Potter Hogwarts Set board game by 50%, down from £25 to £12.50. For a limited time only delivery is free on the website, which is handy.
Let them explore the magical land of 'Hogwarts' as they embark on an adventure with their favourite characters. Encouraging them to get creative, this Harry Potter Lego set from Lego is sure to put a smile on their face.
Harry Potter Hogwarts challenges players to race their way around Hogwarts School of Witchcraft and Wizardry in a bid to be the first to successfully manoevour the moving staircases, meander through the tricky twists and turns of the secret passages and make it back to the common room having collected all of their homework along the way.
The game features everyone's favourite characters including Hermione Granger, Ron Weasley, Draco Malfoy and Albus Dumbledore as well as Harry himself.
The game is for 2 to 4 players, and is recommended for ages eight and upwards. Ideal for any Harry Potter fan, and I think most kids under the age of 10 know who this little wizard is.
There are two reviews on the website and both give it a top rating, however neither review says anything about the game itself. So I've got no idea how it is played or anything.