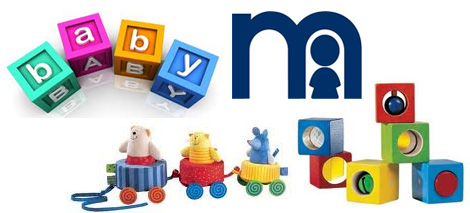 HURRAH! The half price toy sale at Mothercare starts tomorrow!
This is a quick heads up for you about the Mothercare half price toy sale, so you can be first in the virtual queue.
There's nothing more frustrating than finding out about a half price toy sale just slightly too late, racing over to wherever it is and discovering that most of the things you want are already gone.
Mothercare is one of the surviving giants of the high street, if I need to buy baby clothes or toys then it's always one of the places I head for; it will be a sad SAD day if they were to ever disappear into recession oblivion.
I know we're only half way through October but there are only 73 days and a few hours to go before it's Christmas day.
If you're canny, and the very fact you're here suggests you are, then you'll take advantage of all the half price toy sales that crop up between now and then.
Why would you pay full price when you can pay half?! Ok, so it requires a little bit of forward thinking and planning ahead, but that's ok and just think how great it'll feel, come December, when you've got all your Crimbo shopping done.
So head over to Mothercare tomorrow for their half price toy sale and get Christmas wrapped up early!
Thanks to lucerysmum over at HUKD