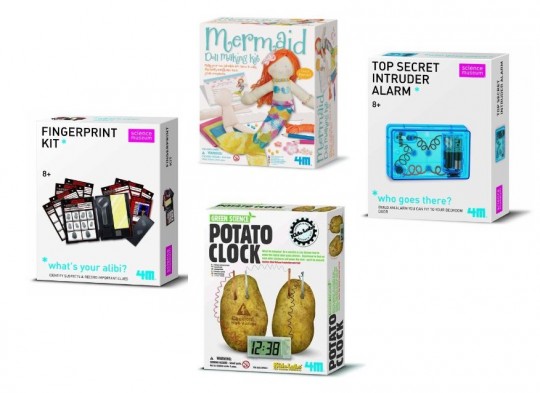 There are special offers from Great Gizmos at Amazon at the moment, and I'll tell you a little about them here. Unless it says otherwise, they're suitable from age 8 upwards.
With this kit you can collect and record fingerprints and examine the prints to look for suspects. You can record important clues and make your case.
Power a digital clock using only a potato? Apparently so, with this kit, using wireds, copper and zinc strips, transparent tape ad more.
This 22cm doll comes with all the trimmings you need to decorate and 'make' your own soft toy. She requires no pins or needles and is easy to make for kids ages 5 and up.
Building an alarm to fit your bedroom door, you'll learn the science of connecting electric circuits while protecting your property from spies and intruders.
There's loads more to see, so have a look at Great Gizmos on Amazon.
Thanks to wishihadadonkey at HUKD