Me To You Friendship Journal £5.99 @ Amazon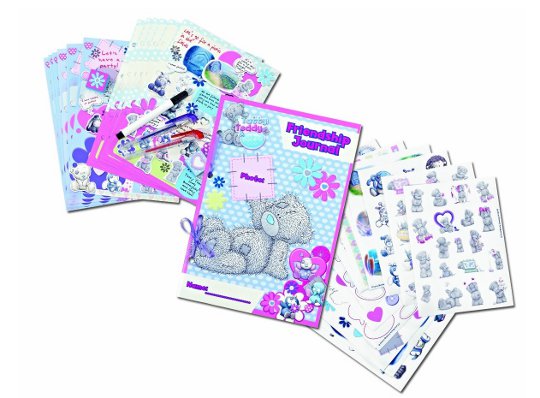 Me To You is such a lovely brand, and it has as many adult fans as child, so this Friendship Journal for £5.99 instead of £9.99 has 40% off and should have a wide base of appreciative recipients.
Journaling is such a good thing for especially teenagers to do, and has been used in healing therapies for ages. It's a wonderful outlet to encourage, and this 'Frienship Journal', suited for ages 6+ is a great way to get started.
This fantastic kit has everything you need to bring your creative ideas to life. You can write stories and adventures on the journal pages and decorate them with lots of character stickers in different poses. There are speech bubbles to write inside, ink stamps, and glitter pens for added sparkle.
The journal cover has a space to share your pictures and pages, if you wish.
The Tatty Teddy journal set contains a cover, 12 journal sheets, 12 sticker sheets, 2 glitter pens, 1 fine line black pen , 1 ribbon, 2 stampers, 1 ink pad and an instructions and ideas sheet.