Debenhams Promotional Code: 10% Off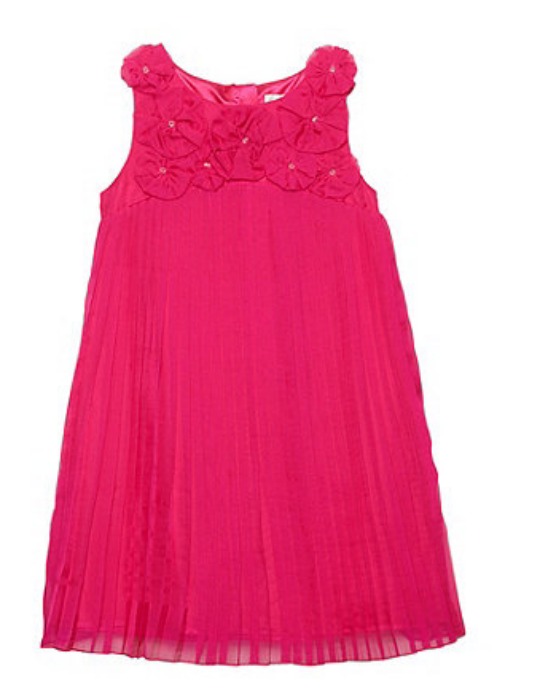 Don't you just love a Debenhams voucher code? This one will bag you a pretty wonderful 10% off - just in time for a Christmas party frock, perhaps.
Click here to use your Debenhams promotional code*
Discount: 10% off
Promotional code: TM76
Expires: 1st Dec 2013
To use this voucher code just pop the items you wish to purchase in your virtual shopping bag and then click on 'Checkout' and enter the code in the box marked 'Promo Code' and then select 'Apply.' Your product discounts will show right away  in your grand total.
I tested the code on this Rocha John Rocha designer girl's dark pink applique flower dress. There's already up to 20% off it at present, but with the code I got it for £21.60 instead of the original price of £30.00.
This offer excludes beauty and fragrance, electricals, mens' toiletries, furniture, Fred Perry, Le Creuset, Simple Human, Joseph Joseph, Tempur, Scion, Bedeck, Kas Harlequin, Kids - Levi, Converse, Silver Eight, Route 66, Crocs and Just Sheepskin, gift vouchers, gift cards, personalised wedding stationary, Debenhamsplus.com, Debenhamsflowers.com debenhamscurtains.com, debenhamstailoredshirts.com and Debenhamsboxoffice.com. Also, the coupon code can't be used with concessions.
You can find lots of promotion codes in our vouchers section, as well as all the current Debenhams voucher codes.