Cars 2 Shake N Go Raceway £34.99 @ Argos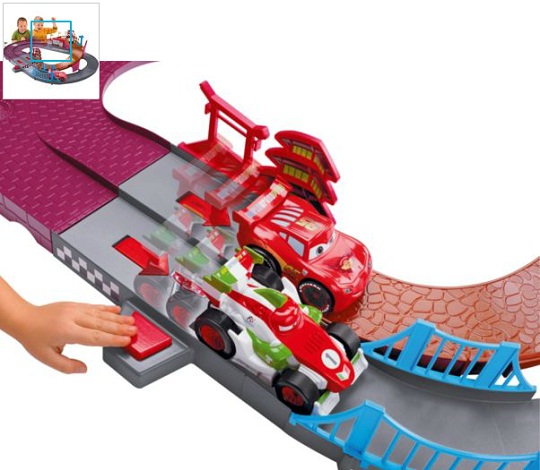 A fabulous find for a birthday present or Christmas present stockpile. This Cars 2 Shake 'n' Go Raceway is reduced at Argos from £69.99 to £34.99. It isn't available for home delivery, but I checked ten different stores and it was in stock.
What grabbed my attention about this set is that it is based on Cars 2, a definite favourite with nearly all boys under the age of 10. And also it comes with two of the cars, which are fairly pricey on their own. My son has a shake n go MacQueen and a Mater, and they're really quite fun to play with. You shake them, then they zoom of when you put them down.
The speed and power of Lightning McQueen and Francesco is in your hands! As kids shake the cars, they'll hear phrases from the movie and it will rev the engines up. The longer they shake them, the farther they go! Set the cars off on the track and watch as the go head-to-head racing around Tokyo, Italy and London in the World Grand Prix!
Kids can act out their favorite scenes from the movie Cars 2 with the two stylish and collectible vehicles included with the track - McQueen and Francesco. Kids will love watching the head to head racing action as the cars race through the key venues from around the world.
The track also features the camera from the movie--turn the camera to knock cars off the track! For 1 or more players.
Thanks to c12nny at HUKD!