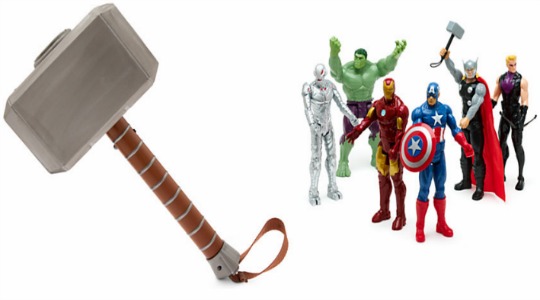 My boys are superhero daft so I am glad to see that Disney Store have 50% off Selected Marvel Toys just now. That should save me a few quid on Christmas presents. They have some wonderful items that I haven't seen elsewhere, so it's most definitely worth your time nipping over.
Superheroes are most definitely not my bag but I know that they feature on many a Christmas List, including three in my home (four, if you include the husband). Marvel Superheroes are the ones to get it seems so to get 50% off this close to Christmas is great.
Check out these marvellous bargains: Marvel Set of Six 12'' Figures, Titan Hero Series* was £79.95 now £39.97, Marvel Avengers Thor Hammer* was £25.95 now £12.97 and Spider-Man 2 in 1 Mask* was £20 now £10.
Delivery is £3.95 unless you spend £50 or more, then it's completely FREE of charge. I wish they would hurry up and introduce a collect from store option.