(EXPIRED) *GLITCH* Get 4 Years Worth Of XBOX Live Gold For Just £39.99 @ Amazon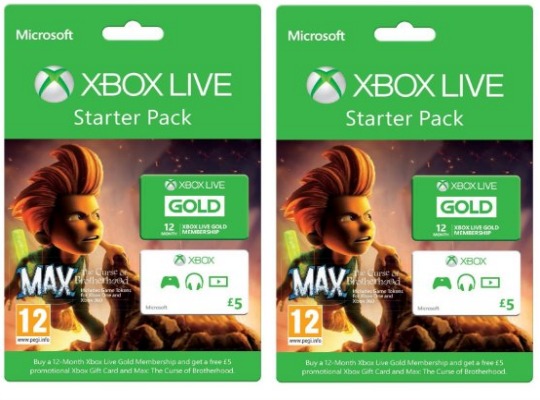 Be quick before this glitch comes to an end. Want to get four years worth of Xbox Live Gold for just £39.99? The Max: The Curse of Brotherhood DIGITAL Bundle is supposed to give you 1 year, £5 XBL money and two codes for Max: The Curse of the Brotherhood on 360 and Xbox One but instead gives four x ONE year gold codes instead.
As with any glitch we cannot guarantee that it will work, however we will only share if we think the possibility is good. Go, go, go!!!!
If like me you have more than one Xbox in the house then you will appreciate how expensive Xbox Live Gold can be! Deals like this don't come around often so when they do you need to get in their quick.
It'll either sell out or Amazon might pull it.
Thanks to Oldmario @ HUKD