Ladies Casablanca Sheepskin Boots £99 @ J.U.S.T Sheepskin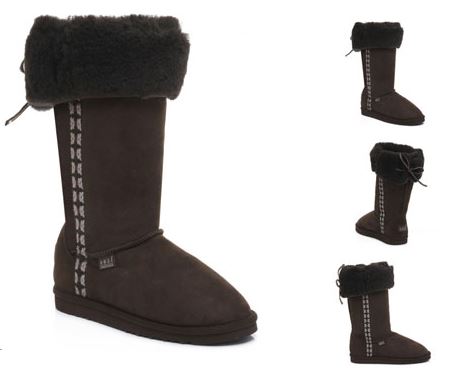 Keeping toes cosy and warm goes a long way in this weather to keeping everyone happy and sickness-free, so this offer from J.U.S.T. Sheepskin may be just what mums need to get us outdoors even in the chilly weather. Reduced from £140 to £99, the Ladies Casablanca Sheepskin Boots are available in sizes 6 and 7 and there's free delivery to boot. Pun intended.
The Ladies Casablanca Boots are made using 100% Pure Sheepskin.
The brand of Sheepskin Boots offers the ultimate in comfort and warmth inherent in sheep skin.
These boots are approximately 32cm high and have a rubber out sole. Apparently they only offer whole sizes and recommend that you order a size down if you are between sizes. In the back of my head somewhere I can hear my mother saying leather stretches, so that's probably why.
I remember reading a book about Forest Schools, in which they use the mantra "there's no such thing as bad weather, only bad clothing"... these sheepskin boots should go a fair way to combat that.