Owl/Fox Crossbody Handbag £7.99 Delivered @ eBay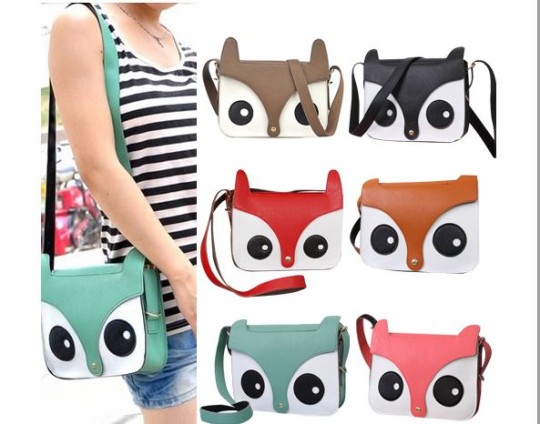 A UK based eBayer is selling these gorgeous Owl/Fox cross body handbags for £7.99 delivered, or with pick up from your local Argos. These are available cheaper on eBay too, but from non-UK sellers, meaning you'll have a wait for it to be delivered. Through a UK seller, it'll be with you before the end of the week. There's also a special offer on, where you get 5% off if you buy two - perhaps not incentive enough to buy two, but a bonus if you were going to anyway.
This is just so cute. I love the 'Owl' look, with the 'ears' tucked away, but the fox look is equally sweet.
This hangbag or shouilder bag offers plenty of space to hold your purse, cell phone, keys, make up and so on - even a spare nappy if you need it. It's made from high quality PU leather, and is approximately 25cm(L)x18cm(H)x6cm(W) (sort of A4 size). 
The shoulder strap is 130 x2.5 cm, and can be adjusted, which is perfect if you prefer it as an off the shoulder bag rather than an across the body bag.
Right now all the colours are in stock, and there seems to be good availability, but these are such a great price, and so cute, they may not hang around for long.
Thanks to Jessica for the email on PlayPennies Facebook page