The Vivobarefoot Kids Review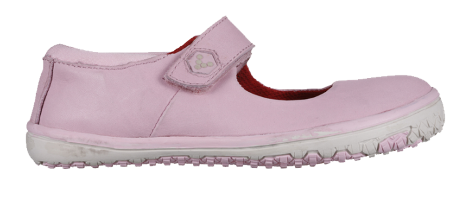 I have recently been on a mission to find a pair of children's shoes that look after my child's feet. If the shoes are too tight or too inflexible, they can damage her feet and posture and cause all sorts of problems when she gets older.
I also wanted shoes that had a good price point and an ethical standpoint. So I was very pleased when I discovered the Vivobarefoot Kids products. The shoes are lightweight and super-flexible with these really thin soles (they are puncture proof, don't worry) that make the kids feel like they are walking with bare feet.
Another, in my opinion, brilliant feature is that the shoes are wide by the toes. This is SO much better for posture and stops feet from developing badly. Like mine did. Actually, I found a ton of information about these shoes and the awards they won, the research they did, and the test results they got back. It's impressive.
The shoe liner is recycled and antibacterial, the footbed is washable, and they come with a plethora of planet friendly (and people friendly) credentials, including vegan options. All the nylon they use in their shoes is spun from 100% recycled plastic bottles. How awesome is that?
These shoes had won me over before I'd even put them on my daughter's feet. What did she think?
The shoes were instantly loved for their colour (pink) and their softness. She did say that they rubbed her toes a bit after we'd spent a day at a farm, but that was to be expected when she'd refused to wear socks. In fact, that was impressive considering.
The shoes cost more than I would usually spend, £45 for the ones I got, but I have to say that I am a convert. Although it does mean she only gets one pair of new shoes every foot growth patch! And she can get them for school too, which is a bonus.