Mckenzie Girls Glow Suit £12 @ JD Sports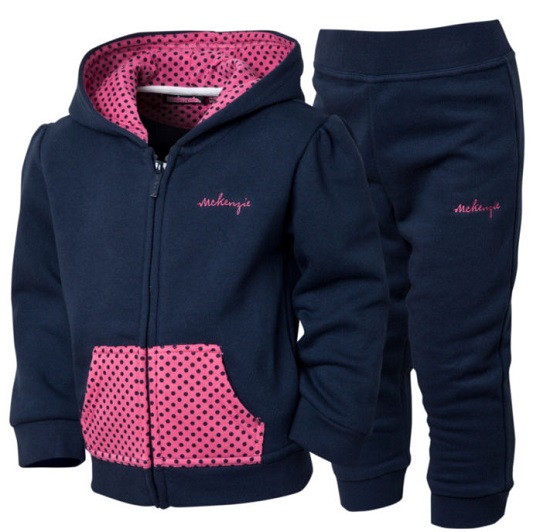 JD Sports is holding their January mega sale right now with discounts of up to 50% in mens, womens and kids sports clothing and outfits. The Mckenzie Girls Glow Suit is one such lovely special offer as it is down from £20 to £12, a nice 40% off.
This particular outfit is only available in navy with a pink trim and you can get the sizes 9-12m, 12-18m, 6-9m, 24-36m, 0-3m, 3-6m and 18-24m. So far it doesn't look like any of the sizes have sold out, so you should be good to go if you need one of these toasty warm outdoor suits.
or a dash of style this season, this infant girl's Glow suit is new and exclusive to JD. From McKenzie, this suit boasts a hoody with matching pants in navy with contrast pink spots. The hoody features a full zip fastening, pockets and soft inner, with both parts embroidered with the McKenzie branding.