Britax Prince Stage 1 Car Seat £57.95 @ Amazon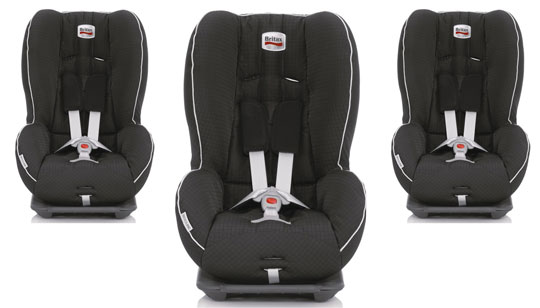 If you're after a safe, strong and comfortable Stage 1 car seat then you should consider this Britax Prince car seat - it's currently on sale with Amazon for £57.95 instead of £114.
All three of my children have spent their car seat days in Britax car seats; they are the name I trust the most and I will and have paid full price for them.
However, you don't have to - if you're in the market for a Stage 1 car seat (that's around the 9 months to four years old mark) then you can take advantage of this half price deal on the Britax Prince car seat.
This is the seat that my youngest son had and it was fabulous.  You can secure it into your car using the three point seat belt on either rear-side passenger sides, or the front passenger seat, or you can secure it in the middle with just a two point lap belt.
It has a five-point safety harness which firmly straps your child into it and has  a one-pull adjustment system; it also has three reclining positions and is light enough to make it easy to move between cars.
The seat is deep and its cover is very well padded and washable AND, if you're going to be flying with your child, you can even use it on the plane.
Happy car seat safety