Blu Ray Offer: 3 for £20 @ Sendit.com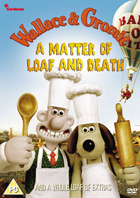 If you're just dipping your toes into the Blu-ray water then this Blu-ray 3 for £20 offer from Sendit.com will help with the expansion of your collection.
I've got a Blu-ray disc drive on my laptop but I've never watched a Blu-ray movie on it.  You see, up until now I've felt that Blu-ray discs have been overpriced - don't even get me started on the extortionate cost of Disney DVDs either - and you could tell me all you liked about how much better they are than normal DVDs, until the prices were reasonable I wouldn't be buying them!
Well the prices do seem to be coming down now, all I have to do now is actually remember I have something plays Blu-ray discs!
Which movies would I choose to buy with the  sendit.com 3 for £20 Blu-ray DVD offer?  Let me look...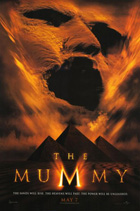 Wallace and Grommit - A Matter Of Loaf And Death,  for the baby of the family as he loves Grommit!
The Mummy - for the Teenage daughter (what can I say, she likes it!) and The Mummy Returns (she likes this one too).
None for me? If you give me some of your spare minutes so I've got time to sit and watch movies, I'll buy Blu-ray DVDs for me...do we have a deal?
Thanks to JasonMason over at HUKD!