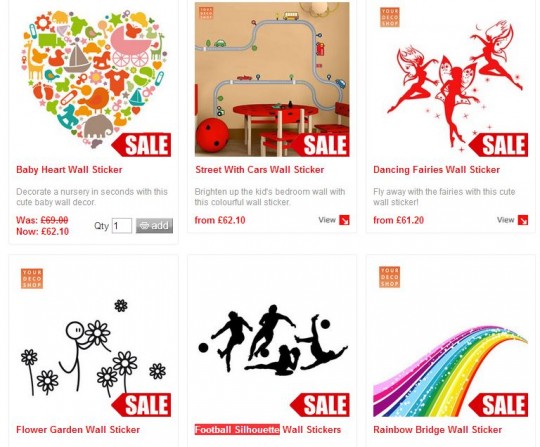 Red Candy have 10% off children's wall stickers (and a lot of other stuff) until the 30th of June.
You can brighten up your child's life with colourful kids wall stickers for not a huge amount of money, and certainly less than repainting. Red Candy have a large choice of wall decor stickers, ideal for anyone decorating a playroom or nursery.
There are crazy cartoon characters and humorous height charts, educational or simple silhouettes and loads more to suit any home and child. Glow in the Dark Butterfly Wall Stickers start at £6.30 and at the top of the scale, there are Baby Heart, Street With Cars, Dancing Fairies, Flower Garden and Football Silhouette for £61.20 and £61.20.
All of these children's wall stickers are easy to apply and remove without any harm to the wall.