Save £5 On £10 Spend @ Rakuten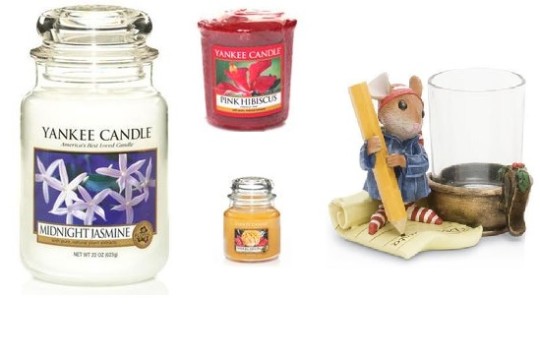 Rakuten has a great offer on at the moment with a £5 saving on a £10 spend, whether that's on the Lego Movie DVD that Nada told you about earlier, or on these Yankee candles that we know you love. You can't apply the discount as a guest account, but instead you have to register to be able to see the code to put the code into. Use the code SPEND10 to claim this offer.
Delivery is free, so it's a pretty good deal if you were looking for some DVDs and so on for stocking fillers.
Speaking of the Yankee candles, if you buy one of the £17.25 candles, the code will get it to you delivered for £12.25. If you buy a few of the smaller ones, the same idea applies, so long as you spend over £10 to get the code to work.
If you work it right, you can pretty much take 50% off almost anything, delivered, and have a few more gifts in the bag.
Oh, and if you want the cutest candleholder ever, this sweety is going for £6.94 delivered over on eBay.
Thanks again to tonikatie at HUKD