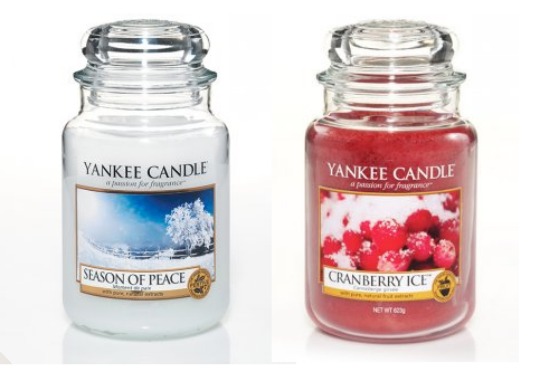 You'll need to be quick with this one!
The Internet Gift Store has such a fab Clearance Sale that almost everything is showing as out of stock, including almost all the Yankee Candles, BUT there are 2 fragrances that are in stock still, so if you want these this is the time to grab them!
The Large 22oz Jar Candles in Season Of Peace* and Cranberry Ice* are down from the usual price of £19.99 to just £14.99. Delivery charges are from £3.50, so you are still saving money even if you only bought one.
Unfortunately we missed the Christmas Eve and Sugared Apple scents as these were only £11.99, but they are showing as out of stock. Gutted about that one. :(
We don't know how much stock there is of these, so grab them quick if you're a fan!