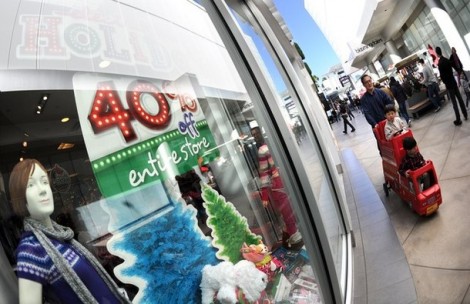 It struck me a week ago, when I was at a small fair browsing through some lovely stationary. On display were several beautiful organiser boxes. You can use these to store birthday cards for example, or recipes. There was also a generic, blank one that you could adapt to your own needs. You can see what I mean here.
And suddenly I thought, why don't I have some sort of planner or organiser for bargains? It has been more than a year since I first started writing for PlayPennies, and during that time I've come to realise that so many sales, bargains, and voucher codes are cyclical.
But, how easy it is to remember dates? Or which companies are likely to have voucher codes out there? And that's when it occured to me that, just like you do with your budget plan, you could also have a bargain plan.
It is a shame though that we're not a bit more like America over here in the UK. In the US there are some key dates every year when they have massive sales. There's something they call Black Friday - and I've no idea why or what it means. But apparently the sales are unbelievable and it happens every year just after Thanksgiving.
The photo above comes from a blog with an extensive write up of this sale. But, the main reason I used this photo is because of the chap pushing two little boys just on the side. Look closely. The boys are in what appears to be a sort of buggy or shop trolley in the shape of a double decker lorry or bus!
Catalogues
First, the most obvious. Catalogues. Which companies are you most likely to order from? For me that would be Argos. They tend to renew their catalogue twice a year, and when they do there's a whole lot of stuff that goes on sale or into the clearance. January and June are the two main ones. Which means that this month, May, is a good time to take a look at their sale items, and also check out their clearance outlet on eBay.
Store Sales
We all know about the famous New Years Harrods sale. But what about the other department stores? Make a note in your calendar, or ask while you're in the store. Debenhams Blue Cross sale, where you can get up to 70% off, started at the beginning of April this year for example.
Holiday companies are also big on having annual sales, although these days you can generally find a bargain all year round using sites like Lastminute.com. Thomson's has its own Blue Cross sale in and around February/March each year, for example.
Ikea does a quite good summer sale. This is usually around July. I have friends who had their eye on a dining table at Ikea, however at £400 it was out of their price range. By keeping a close eye on the sale, and having nerves of steel, they managed to pick it up for £50 right at the end of the sale.
These days it does seem like the whole year is just one long sale. However, don't be fooled. The really amazing bargains are still waiting, ready for you to pounce on them in the winter sales. If you want to get them though you do have to do a little preparation.
You know you can ask the store when their sale will be starting. Make a date in your diary. If you get a nice sales assistant, or you're well known in the store, you may be able to get all sorts of information out of them. Like whether or not a dress you're going to buy will be in the sale.
Voucher Codes
Keep a note of the stores that regularly have voucher codes available. For example, just as one 20% discount at the Early Learning Centre is ending, another one will pop up. So, if you're buying something from there, and there isn't a code, it might pay to wait a week or two.
Dorothy Perkins also regularly has a 25% off code that's worth waiting for. Next is a little more variable with its discounts, but at least once a quarter (that's every three months) it will have a Free Delivery code available. If you keep a note of that on your calendar, you'll know whether it is worth waiting a bit longer (oooh look, it was nearly three months since the last one) or not (oh no, the most recent Next free delivery code expired just last week).
Eating Out or In
Even if you don't have school age children, keep a note of the general times for school holidays in your calendar. Big eatery chains and pizza restaurants will time deals and special offers for these dates.
It is rare, for example, that there's not a Pizza Hut and/or Dominos voucher code that will get you a free pizza, or 50% off your order, around the school holidays. Especially in the summer.
We generally have these on our site here at PlayPennies, so always make sure you look. Also, even if a chain doesn't have a restaurant near where you live, it could come in handy when you go on holiday.
So Tell Me ...
What have I missed? I've tried over the last week to put together all the different regular bargain times and places, and make a note of anything I've noticed like regular voucher codes. I hope that these are of some use to you all. But is there anything that you've noticed yourself, and I've not got here? If so then do share! Thank you.