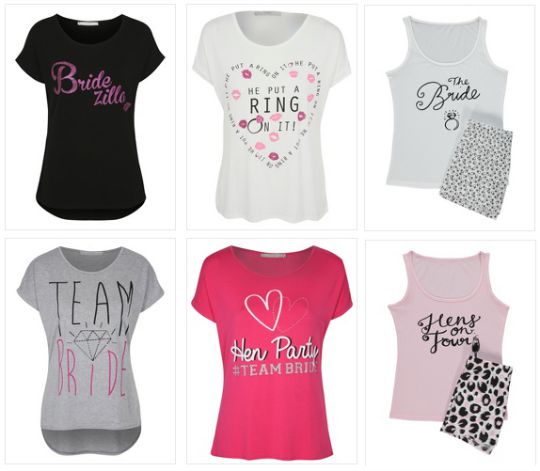 It's well into the Wedding Season by now, and Asda George have some great value novelty clothing to make that Hen Party more fun. They have pyjamas and dressing gowns for just £6 each, and T-shirts are just £8.
The pyjamas come in a choice of long or short leg, and along with the matching dressing gowns they have either 'The Bride' or 'Hens On Tour' written on them. There's four t-shirts to choose from at £8, two for the Bride and two for the Hens.
With the cost of weddings being so spectacular any saving you can make will help, and Asda seem to have thought of just about everything!
Some of these clothes are online exclusives, and although the others should be in larger stores if you want to make sure you get them it's best to order online. You can always us the free click and collect service to save on the £2.95 delivery charge.