Up To 70% Off Selected Maternity Wear @ ASOS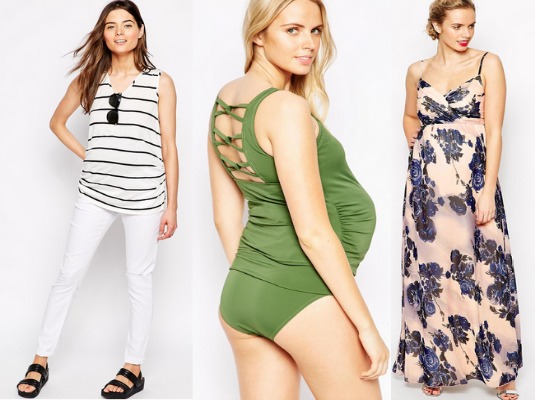 ASOS have such fashionable maternity clothing. Sure we all want comfort but just because your pregnant doesn't mean you want to dress like a frump. The thing is, I have looked at "nice" maternity wear before and it was extortionate. ASOS have a sale on so that isn't even an issue. They are offering up to 70% off and they sell brands like New Look and Little Mistress Maternity. Items start from only £3, so if you are pregnant or know someone who is, you need to check it out.
Being pregnant in the summer is no fun at all. Cool clothes are a must. I was a sweaty, moany beast when I spent my last trimester in the summer of 2008. I could have done with something like this New Look Maternity Cross Back Skater Dress*. It's reduced from £9.99 to £6.50.  You could grab a couple at that price.
There are lots of season appropriate clothes in this Maternity Sale. Check out these sale bargains: ASOS Maternity T-Shirt with Drape Pocket* was £14 now from just £4.50, New Look Half Sleeve Bardot Top* was £9.99 now just £4 and Little Mistress Maternity Lace Dress* was £60 now £21.
Delivery is £3 unless you spend over £20, then it's FREE of charge.