Valentine's Day Perfume Offers @ Boots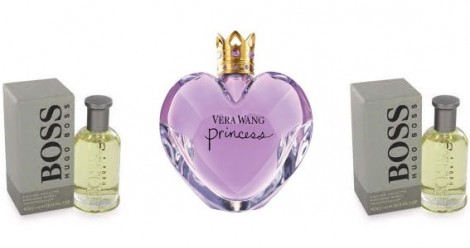 With only nine days left until Valentine's Day, hurrah for Boots and their 'Large Bottle, Smaller Price' deals on selected perfumes and aftershave.
Getting perfume (or aftershave if you're a PlayPennies dad) is always lovely, as long as it's one of your favourites of course, but it's even MORE lovely to get a HUGE bottle of it.
If you pop over to Boots there are lots of everyone's favourites on offer in their large sizes, but you'll only pay what you would for the small version.
For example, Vera Wang 'Princess' (100ml) will cost you £43.92 instead of £57 - we reviewed this perfume a year ago and it got a big thumbs up from everyone, it's lovely.
One of my favourite aftershaves is 'Boss for Men' by Hugo Boss, 100mls would normally set you back £45.00 but with this Boots perfume offer it will only cost you £35.75.
There are Boss perfumes for women on offer too, Calvin Klein, Lacoste, Georgio Armani, Diesel and all the other usual suspects - there's bound to be something here for you that will earn you some Valentine's Day brownie points.
You can have your choice(s) delivered or you can arrange to collect in-store for free.