Superhero Photoshoot with Virgin Gift Experience: was £99.99, now £24.99 @ The Entertainer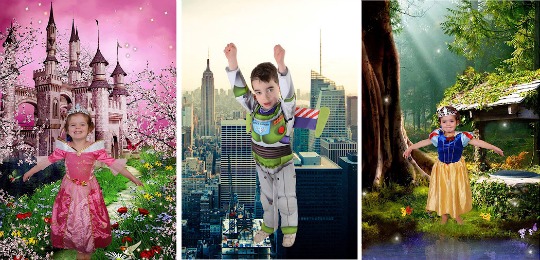 This looks like an amazing experience for a child - they get to be a superhero or character and be photographed by a professional who puts them into the action. Don't the pictures look fantastic? The Entertainer are selling this Superhero Photoshoot package with a £75 reduction, making it £24.99 now.
It's a Virgin Gift Experience Voucher, and although there is little information on The Entertainer's website about this it does look like this might be limited to the London area. If this is something you would be interested in for your kids then it's definitely worth contacting The Entertainer for some more information, as it looks like they haven't updated their web description yet.
The Gift Experience is suitable for children aged between 3 and 8 years, and the pictures on the website show various characters like Spiderman, Superman, The Avengers, Toys Story characters, as well as lots of Disney Princesses.
I think the photos look so effective though that they really caught my eye, and I know some kids who would love to do this themselves. I bet you do too!