Lyclear Lice Treatment Review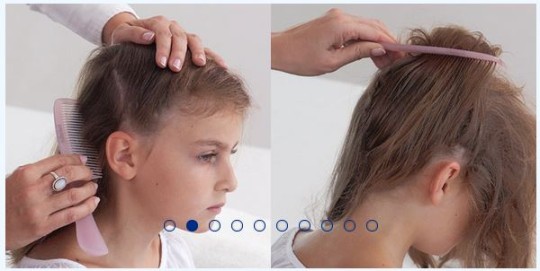 We were sent a bottle of Lyclear Lice Treatment to review, and send over our thoughts to you. There's one fatal flaw in this plan, however -  we haven't had any lice yet, ever. And I'm not in a hurry to change that.
Actually, I should clarify that. My girls haven't ever had lice. Me, on the other hand? Well, I grew up in a very tropical environment, where every summer was all about lice. Quite frankly, if you didn't have lice, it was because you didn't have friends. It was pretty gross, still, but it was a 'normal' part of being a school kid.  I have horrible memories of hours spent with a nit brush going through my hair till my scalp felt raw. Not helped by the fact that my mother was OCD over lice anyway, so she'd brush those suckers out if it took her all summer.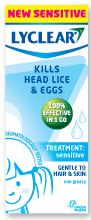 Then there was the horrific smell the memory of which still gives me shivers. I don't know what product she used on us, but it wasn't pretty.
So, Lyclear promises to be 100% effective in getting rid of head lice and eggs, less affectionately known as nits. Like they're something cute that sweet old grannies do. Hmmm.
Lyclear is made up from a cocktail of chemicals that, far as I can figure, essentially suffocate the living lice by covering them in mineral oil, which is why you have to make sure you use enough of the shampoo to provide a good lather. Because of this, you need to make sure to keep it out of the eyes and mouth and nose, which would be an issue with my smallest, who seems to always end up with soap suds on her face when we're washing her hair.  They do also recommend that you do not use this product if you have an allergy to perfume or any of the ingredients.
On the up side - and what I'm sure differs from the stuff my mum used - is that Lyclear doen't contain any insecticides, so at least you're not washing your child in what is effectively poison. That's a major improvement.
Another bonus of using Lyclear is that it works as a shampoo, so will leave hair clean too.  It's a little bit oily, but I was surprised at how easily it rinses out. I was expecting it to be a lot stickier or more heavy and typically oil-based.
Another improvement on the last lice treatment I had anything to do with, is the smell. I can't quite place it, but I almost want to say it's rose scented. It's actually rather lovely. Definitely nothing like it used to be. I really like the fragrance.

Application wise, the bottle comes with a screw top lid, with a long tube for application to all the layers. This also has a screwtop lid, which is convenient as you can administer to specific spots, and little bits at a time - super useful.
Finally, the box also comes with a metal-toothed comb. Some of the gaps are quite large, but most are pretty thin, and it managed to pick little bits of loose skin out of my hair, so I'm pretty sure it would grab teeny little lice and nits... but I can't say for certain.
Since I haven't been able to use the Lyclear to test its effectiveness on lice, I did a shoutout to some other mums and asked them about effectiveness. @Lovedbyparents on Twitter said that it's very effective, especially with brushing, so I'll take her word for it and keep it in the cupboard at the ready, but in the hope of not needing it!
Lyclear * costs £14.99 at Boots, which I think is rather pricey for a 200ml bottle, but if it works, lets face it - itch free is priceless!
The Good
According to the mums I've spoken to, it works. The complaints they had - a plastic comb, sticky gel, terrible smell - don't seem to be relevant here, so I'm not sure if they've changed it all or something, but it's definitely a better product.
Lyclear is available in a lot of stores - Amazon, Boots, Tesco and more - so if you need any in a rush, you don't have to wait.
You don't have to wash the hair separate to the treatment - the treatment is also a shampoo. Perfect.
The Bad
I can't really think of much here. It's a pricey product, but that is what it is. You need to test the product first to make sure there's no reaction to the chemicals.
The Verdict
If you or your children have lice, you're going to do what you can to get rid of them. Lyclear seems to provide an easy and relatively effective treatment, without having to shave off all those golden locks.