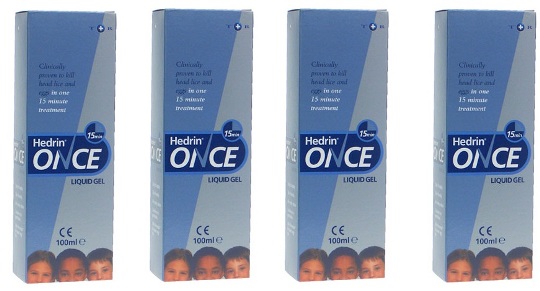 It was Boxing Day and I was emerging from a truly nasty bout of the flu, a flu that kept me in bed and completely out of it for about four days. While I was lying on the sofa I noticed that my daughter was scratching her head, a lot. Oh boy, that can only mean one thing. Lice.
Ever since I started using Vosene, I've had no problems with lice but we ran out about a week before the end of term and the lice leapt onto her head with glee. Great. Now I had to rush out and buy some lice treatment and get us both deloused as fast as possible.
As I was still feeling really tender, the Hedrin Once Liquid Gel that only takes 15 minutes to kick in seemed like the perfect solution. This extremely thick and oily gel is easy to apply but it doesn't really work. Sorry.
When we first used it, I left it on for about half an hour and then washed it out as per the instructions. I also combed both our heads with the Nitty Gritty Nit Comb while the Hedrin was still in our hair. A double whammy. A week later we were both still infected. So I had to do a treatment again and redo the entire washing and cleaning of every item in the house.
When you are really manic, having to wash everything you own is more than a little frustrating. I also found that the Hedrin Once left the bath extremely oily and slippery in spite of frequent cleaning with bathroom cleaner. It took several applications to get the slimy sensation off the bath, not great when we stand in it to shower and run the risk of slipping.
For the heavy, heavy price of £17.99 (at Boots), this is not a good choice for the removal of nits. Instead I would recommend their original product that is more labour intensive but really does the trick.