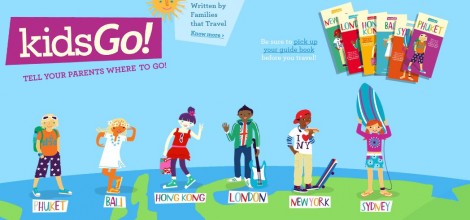 If you're staying in the UK rather than going abroad for your holidays this year, you can still have fun with day trips and overnight trips to local destinations. I lived in London for five years, and never even scratched the surface of things to do in that city! Now I don't live there anymore, I look forward to trips in to the Big Smoke, and can't wait to share some of its treasures with my daughter.  I found the kidsGo! London travel guide and think it's great for getting children involved in the travel plans.
The kidsGo! London travel guide is divided into useful categories, such as 'On the Water', 'Talk to the Animals', 'When it's Sunny', 'It's Raining, It's Pouring' and so on. There's a listing of day trips out of London, and a list of some of the larger chains and restaurants that serve traditional fare. The guide is honest and tells you when a restaurant is going to be expensive, but tells you what makes it worth a visit too, so it's up to you to decide. Slightly disappointing was that they didn't include places that would appeal specifically to children, such as the Rainforest Café in Shaftesbury Avenue, or that really pretty cupcake place in Covent Garden.
The guide includes a bit of a lingo buster, and basic travel information for those  who don't know London that well. The final few pages have space for the child to leave their own notes, and to paste used tickets or draw pictures.
The kidsGo! London travel guide is bright and full of bold colours. It has fun pictures and facts that I think will appeal to kids and make them 'own' their part in the trip too.
The kidsGo! Travel Guides website also has an interactive website where you can find the latest tips on things to see and do at your destination, and share photos and videos with other users.
If you are going further afield, kidsGo! have travel guides to Phuket, Bali, Hong Kong, New York and Sydney.