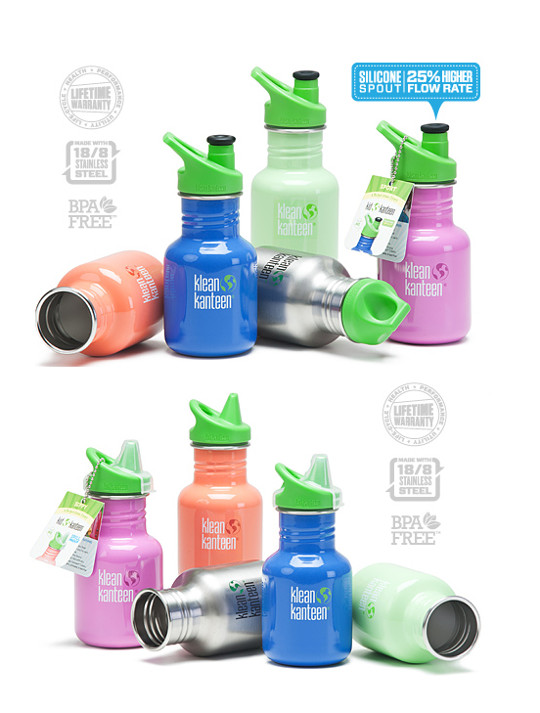 I know it's almost hard to believe, what with how the weather's been so far, but it is in fact summer, and it's really important to keep yourselves and little ones hydrated. It can cost a fortune, when you're out and about, or on holiday, to keep buying bottles of water, but on the flip side, dehydration affects health and affects behaviour in children – in fact it can make everyone cranky, so it's not a bad idea to have some water always on hand.
I love my reusable 750ml water bottle, but with everything that goes into my nappy bag these days, I do not have space for such a large bottle. Enter the Klean Kanteen Sports Bottle (£14.99)– a 355ml, small and lightweight water bottle, perfectly sized for handbags, and perfect for summer. 
The Klean Kanteen Sports bottle weighs just 4 ounces, and with water in it it's still light enough that it can even go in a toddler bag for them to carry.
Klean Kanteen are BPA free, and with the Avent Sippy Cap, it can be used as a sippy cup for kids – but we manage perfectly fine with the spout bit that it comes with. That's pretty spill-proof, which is great for in the car and so on.
It also has a large hole that can be attached to something else, like a clip on a nappy bag, making sure you don't lose it. If you want to attach it to your belt, for example, you can buy an S-clip to go with it. My nappy bag comes with a clip, so that's been an easy-peasy match.