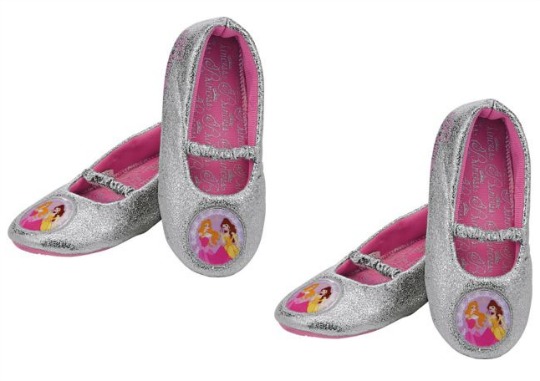 Disney Princess is a great success for Disney. You find it everywhere which means it's popular. These Disney Princess Slippers from Argos are pretty spectacular and I wouldn't mind a pair myself if I am honest. They have been reduced from £7.99 to £3.99 which makes them a nice affordable gift or treat. When my boys do well at school this is the sort of thing I give them (bar the Princess style), it's just a nice token to say well done.
Argos have labelled these as "grey slippers" but heck no they should be called SUPER SPARKLY Pump Slippers. Look at them, slippers do not come any glitzier than these bad boys. Plus no Disney Princess would be caught dead in "grey" anything. These are silver, sparkly with a Disney Princess motif on the top.
These glitterbombs for the feet come in sizes eight through to twelve. Grab them as a gift, that party present box or just for the sake of it.
You can reserve and collect the Disney Princess Girls' Grey Slippers for FREE from your local Argos or pay £3.95 for home delivery.