Disney Mickey Mouse Bodysuit & Hat Set £5.99 Delivered @ eBay/Argos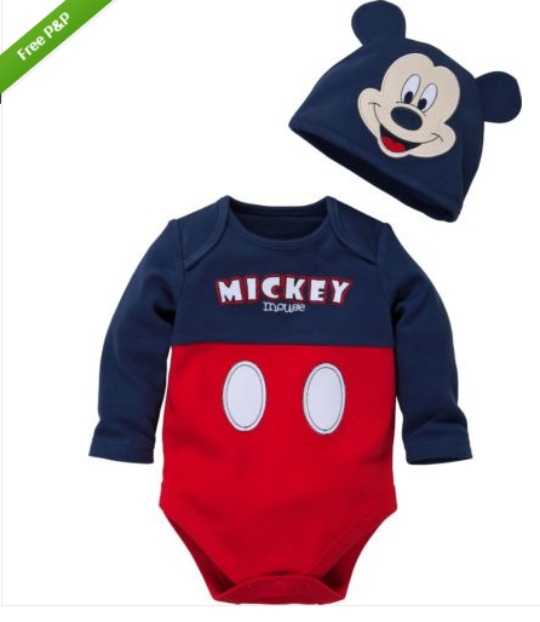 I have already shared with you, that I absolutely love dressing my five month old in cute little character outfits. I have found an absolute cracker for you.
Argos/eBay are selling this Disney Mickey Mouse bodysuit and matching hat for only £5.99 delivered. I think that's a great price for something so darn cute.
It is available in sizes 0-3, 3-6, 6-9 and 9-12. The 9-12 stock availability is low but the rest have plenty.
If you are getting photos done of your baby then outfits like this always look great and you can whip out those photos to embarrass them when they are older.
It is made of 100% cotton, which I prefer for a little baby. You know how sweaty they can get when they are being held or are asleep. Cotton helps keep them that bit cooler, and its fine for mashine washing.
The hat has 3D ears and I can only imagine just how adorable babies will look in this. The bodysuit has long sleeves and has Mickey Mouse written across the front. There would be no mistaking this outfit for anything else though when your baby is wearing Mickey's trademark ears.
Delivery is free over the United Kingdom, so why not add to your baby's wardrobe with this cute, affordable little outfit.