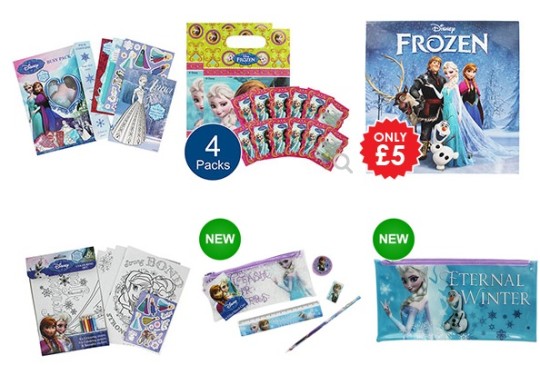 The Works has Free Delivery today only, with no minimum spend required. That means that items as low as 59p can be ordered, delivered.
Click here for Frozen items from 99p delivered from The Works*
Discount: Free Delivery
Offer Code: Reindeer
Actually, if I'm being honest, there are Frozen goodies from 59p, but I'm assuming no one really wants to buy a single pot of bubbles, whereas you may want to buy just Frozen gift wrap with a gift card for 99p. Which you can do with this code.
You can pretty much fill up every Frozen fan's stocking with this offer though, from colouring in books for £1, sticker scenes for £1.99, and story books from £2.99.
For busy book lovers, there's a whole pack for £3.99, and a 12-person party pack for £4.99 - I think that one is pretty fabulous! - and packs and bundles for the hard core fans are under £10.
Like I said above: enough to fill all your Frozen stockings!