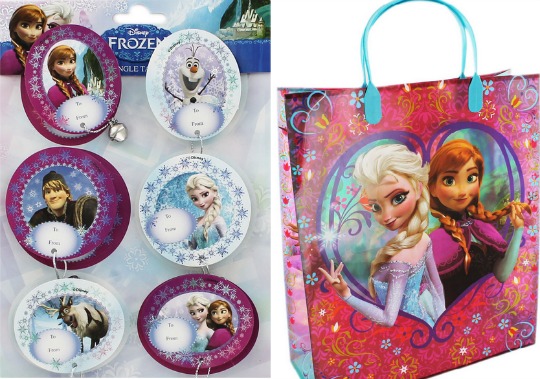 If you have bought heaps of Frozen themed Christmas presents, then you will want some Disney Frozen wrapping paper to go with it. The Works have a fantastic range of wrapping paper, gift bags and tags just now from just 99p, what's even better is that if you enter REINDEER in the box at the checkout, then you will receive FREE delivery too.
The best item by far just has to be these Disney Frozen Jingle Gift Tags*, they have bells on them. Proper ones that jingle! Imagine those on gifts under the tree. You get six in a pack or just 99p. As for gift bags, there's a choice of three at 99p each, here*, here* and here*.
Why not slip a box of these Disney Frozen Gummies*for £2 in with one of those gifts?
Gift wrap comes in separate sheets here*, for 99p or pay £2 for a full four metre roll. Click here* to see the rolls of Disney Frozen wrapping paper.
You can find The Works promo codes over at our vouchers section.