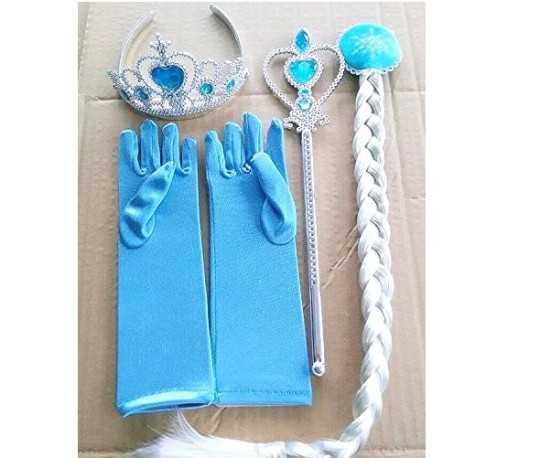 Amazon seller ASVP Shop are selling this fab Disney Frozen Gift set for £9.99 delivered.
This is a great little gift set, I think, and the fancy dress - play opportunities are endless. I'm pretty sure any fan of the Frozen queen will love it.
There's only one review on the product:
Gloves and wand are pretty and 2 days in, no problem - tiara is a bit flimsy and 2 of the 'jewels' have come off and had to be superglued back on (I suspect others will follow). The plait and hair clip seem to be sturdy enough. Despite the problems, a very happy satisfied 5 year old!
It's certainly a fact that kids don't seem to see the negatives in products as much as we do, and I'm pretty sure my five year old would be beside herself with joy and excitement if I put this in front of her.
If you're taking any little princesses trick or treating next week, finish off the look with this costume!
Thanks to Sylvia on email