Buzz Lightyear T-Shirt £2.99 Sweatshirt £2.69 @ Argos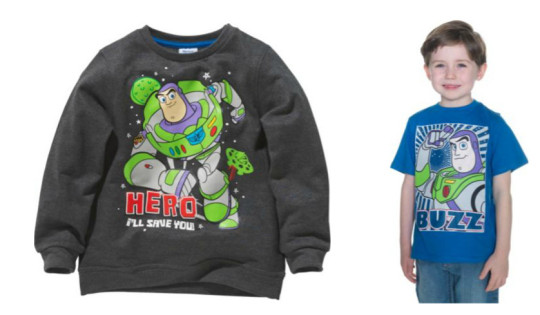 Argos are selling a Buzz Lightyear T-Shirt for £2.99. Far as I can tell, not all sizes are available for home delivery and stock is rather hit and miss. Some of you will have it, some wont. It was in stock in some, but not all of the stores around me. If you can grab it though, it's not a bad price for a character T-shirt. The sweatshirt is reduced from £8.99 to £2.69, so that's another great price.
It's not in stock everywhere, so 'to infinity and beyond' seems a little over the top. I'm not sure how popular 'ol Buzz is these days, but he sure was a hit back in the day.
This is available in sizes 18 months to 5 years, and is made from 100% cotton.  It's machine washable, though there may be drying instructions for the image, so check the label on the inside first.
There's also the long sleeve version, which I quite prefer the image on. This one is  50% cotton, 50% polyester though.