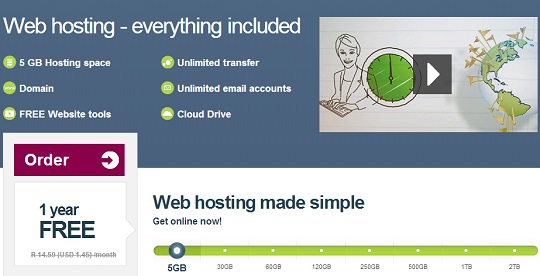 Right so this is advertised very clearly on the One.com website where you can get your first year of hosting for free. You only get 5GB of web space, but you save on the annual fees and transfers for the first year too. At least that is what it seems to say on the site as you progress!
So if you click on the 1 Year Free icon on the homepage you will be taken through to their Domain page where you can select the cost of the domain you would like to use. These are all crossed out right now, but remember that you will have to pay those in a year's time.
It is also worth noting that 5GB is not a lot of storage for a year so you may have to upgrade in that time frame. Please also pay attention to their terms and conditions before you buy and make sure you have read the fine print.